MT-LB
Ref : Skif #214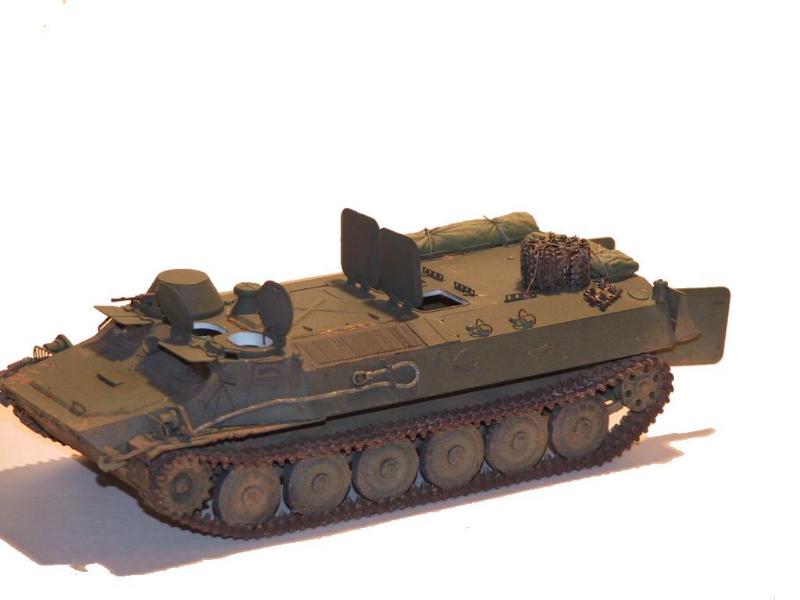 Originally used as a prime mover, this vehicle turned to be a troop carrier notably in Chechnya.
The kit is produced by Skif. It has been improved through the use of Friul tracks and Eduard set.
The blankets are from Modelpoint and benefit from a remarkable carving. The CD-ROM issued by this manufacturer enables to detail the interior thanks to many technical drawings.
This kit is a basis for many conversions notably thanks to the Ukrainian SP Designs, Czech Panzershop and Polish Armo/Jadar brands.
---