BTR-80A
Ref : MB Models
SP Designs #044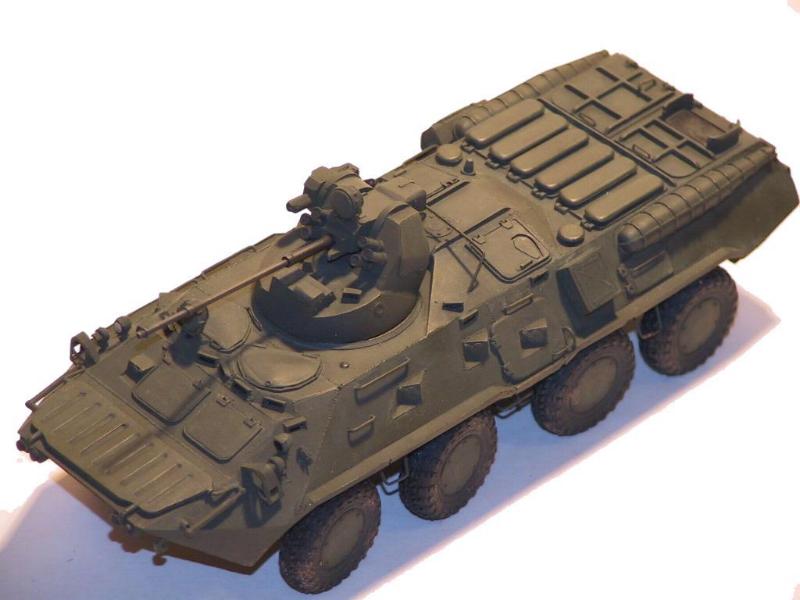 The BTR 80A is a modernized version of the BTR 80 the first models of which entered service during the Afghanistan war. It is equipped with a turret mounting a 30mm automatic cannon different from the one arming the BMP2. Hungary bought this version so its troops sent to Kosovo in 1999 were equipped with it.
The kit is manufactured by MB Models. The conversion is by SP Designs with a Modelpoint barrel.
The vehicle is made of resin with some white metal parts and a small sheet of photoetched parts mainly dedicated to the original turret. The carving is excellent as is the molding. The instructions are very clear and give a lot of explanations. The measure unit is the inch so beware for those converting into mm.
The building is done without any difficulty. The things get harder with the running gear which is highly detailed and made up of many resin and white metal parts.
Finally, the vehicle aspect is better rendered than with the Dragon model.
SP Designs conversion (for the Dragon kit) is just a turret and two side stowage boxes one of which being useless with the MB kit. The cannon is badly represented, Modelpoint one is a worthwhile substitute.
---