BRDM-1
Ref : Arsenal #035-001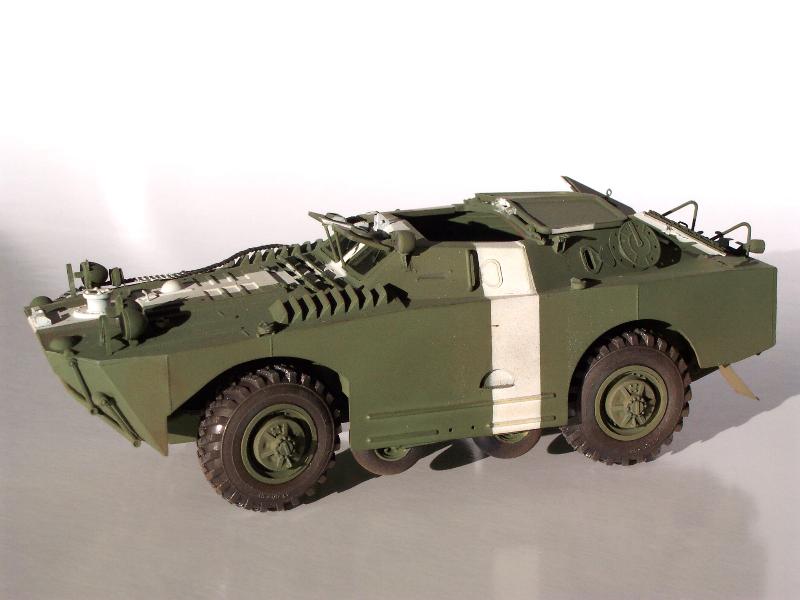 Predecessor of the BRDM2, this reconnaissance vehicle was in service with the Russian forces notably during the Czechoslovakia invasion by the Warsaw Pact.
This is the decoration in which Eastern Express proposes this vehicle. The instructions, in Russian and English, are clear and no difficulty comes during the building. The detail level is enhanced by the Eduard photoetched set. This latter enables amongst other things to improve the interior with the firing ports mechanism, the dashboard, the antislip floor as shown on the close-up pics. It is a pity that Eduard like EE has not issued the hinges of the large roof hatches.
The vehicle comes unarmed what it is unfortunate as there is a little hope a manufacturer ever issues this MG.
---