ACRV 1V14
Ref : Panzershop PS35C109HT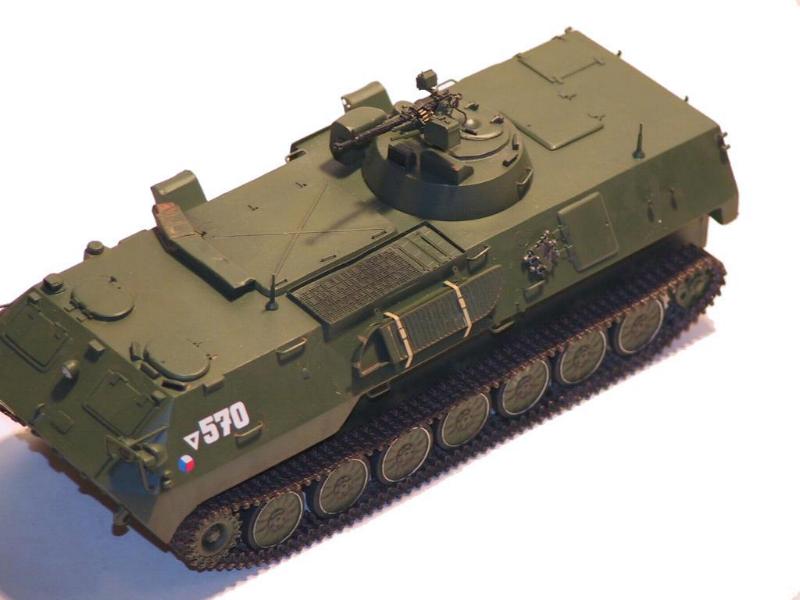 The ACRV is an artillery vehicle derived from a MTLBu chassis, being itself a derivative of the MTLB. Many versions are in service within the OP's and CP's at battery, battalion and regiment level. The 1V14 is the battery commander vehicle. It is both a FIST and a battery command post vehicle.
The kit is from Panzershop. It comprises the resin hull, a Friul 12.7mm DshK MG, a track set from the same manufacturer, some photoetched parts, two Modelpoint antenna mounts and a decals sheet for the Czech army.
The carving and the detail level are good. The building is easy thanks to a clear instruction leaflet. The only problem concerns the turret which is unfortunately wrong. The Modelpoint CD-ROM perfectly shows the mistake made by the manufacturer and enables us to correct it with patience. While looking at the CR-ROM pics, we understand that there has been a confusion between the many versions of the vehicle. Thus, the turret in the kit is a mix of the various existing ones.
---