AMX 30 Forad
Ref : Heller #81137
Conversion : Terres Modeles #AMX30 Forad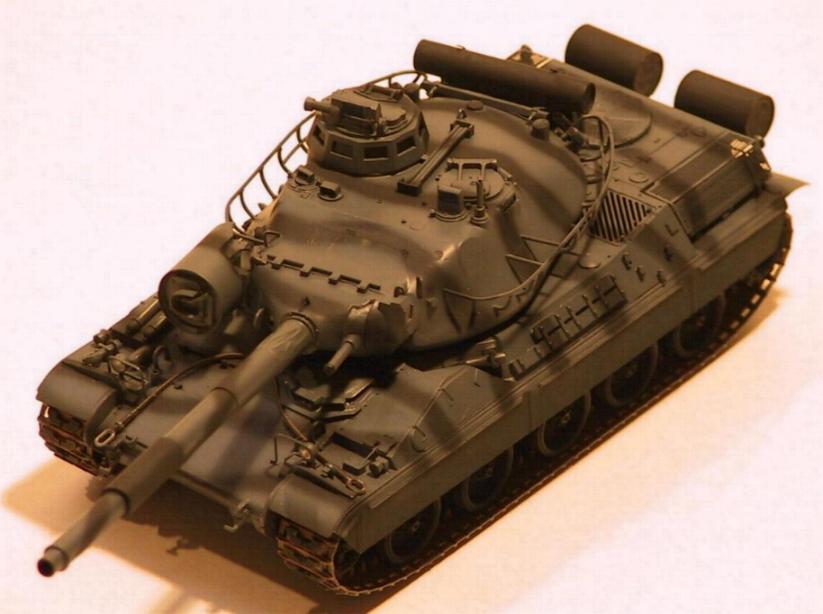 This version is in service with the French combat training centre (CENTAC) within the OpFor and differs from the regular version by the suppression of both the NBC system and the bustle box. The 20mm coax automatic gun is not mounted as well as the TC cupola under-cover 7.62 MG.
Besides its peculiar camo scheme, the tanks are fitted with dummy elements such as a schnorkel, a bore evacuator, rear fuel drums and a protection for the LLLTV (low light level TV camera) standing for the T72 mainlight. Few tanks are still fitted with all those items after the maneuvers in the camp.
The kit is a conversion by Terres Modèles on the Heller kit. It provides a new turret, two gunner cameras (LLLTV or thermal camera), a resin engine deck grille, one schnorkel, 20mm ammo boxes, a correct driver hatch, the fuel drums and the side skirts.
The very basic instruction leaflet is a photocopy showing the location of the various resin parts. It has no camo scheme instruction except the picture on the box. However, even if a regular scheme exists, its application generally varies from one tank to another.
---